Gunakan Server Lainnya Jika Server 1 Error. Misal Server 2 atau Server 3.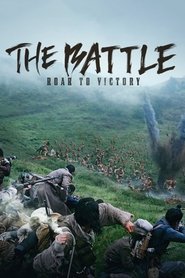 The Battle: Roar to Victory
Filmsinema21.com, Indonesia – Pada tahun 1920, ketika Korea berada di bawah kekuasaan Jepang Hae-chul dari Tentara Kemerdekaan Korea dan bawahannya melakukan operasi untuk mengirimkan dana kepada Pemerintah Sementara Korea di Shanghai. Selama operasi Hae-chul dipertemukan kembali dengan Jang-ha, seorang komandan pasukan muda, yang misinya adalah membela Samdunja. Mereka bersatu dan menjebak tentara Jepang di Samdunja, dengan mengalahkan mereka. Sekarang mereka dikejar oleh pasukan Jepang dan Hae-chul mengetahui bahwa misi Jang-ha belum berakhir. Tugas penting namun berbahaya masih ditugaskan kepadanya.
Duration: 135 min
Quality: FHD
Release: 2019